AZPornstar.com Releases 'Evie's Chocolate Fusion'
September 15, 2023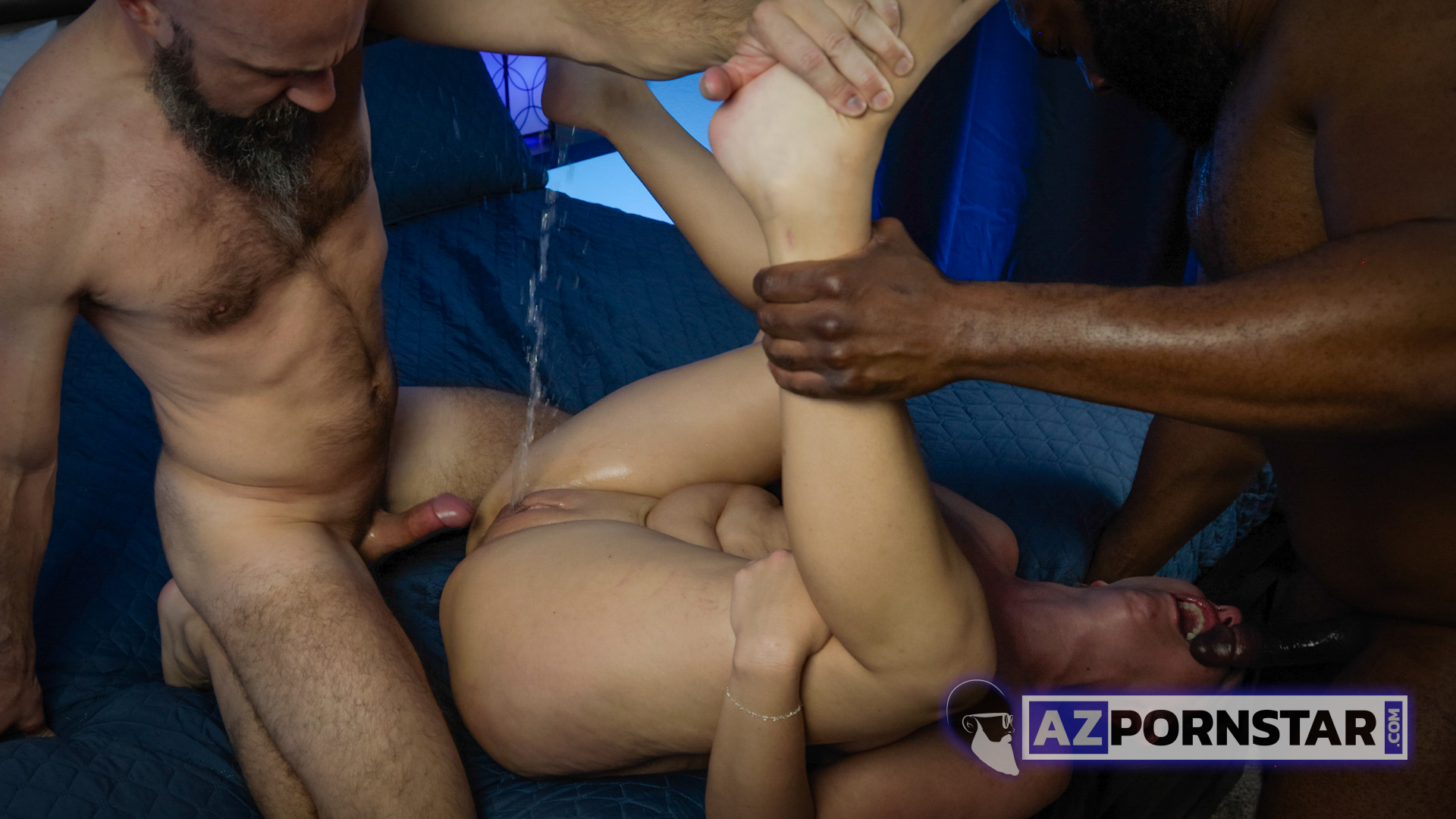 AZPornstar studios is debuting "Evie's Chocolate Fusion," a new three-way scene available now AZPornstar.com.
The scene features curvy newcomer Evie taking on ChocolateBeast and AZPornstar, the studio owner and brand namesake, for some three-way action that includes double vaginal penetration and squirting.
"This is a scene that I have been planning way ahead to release as Evie and ChocolateBeast are some of the most sensual and provocative performers that I have ever had the pleasure of working with," AZPornstar said. "I hope that their presence becomes an even more regular occurrence, as this BBG threesome turned out to be one of the most well-executed productions in my company's history since I began filming. I believe fans will know exactly what it is that I speak of when they see the pleasure that radiates from Evie and ChocolateBeast's tantalizing performances. I needed to give the fans a little heat as summer comes to an end."
To watch the scene, click here.
For more updates, follow Evie and Beast on Twitter @SexyEvieXOXO and @Chocolatebeast5.
For more information, visit AZPornstar.com, or follow the brand on Twitter.
Pictured: From left, AZPornstar, Evie, and ChocolateBeast.