Big, Big Cherry Makes Her AZPornstar Debut
September 1, 2023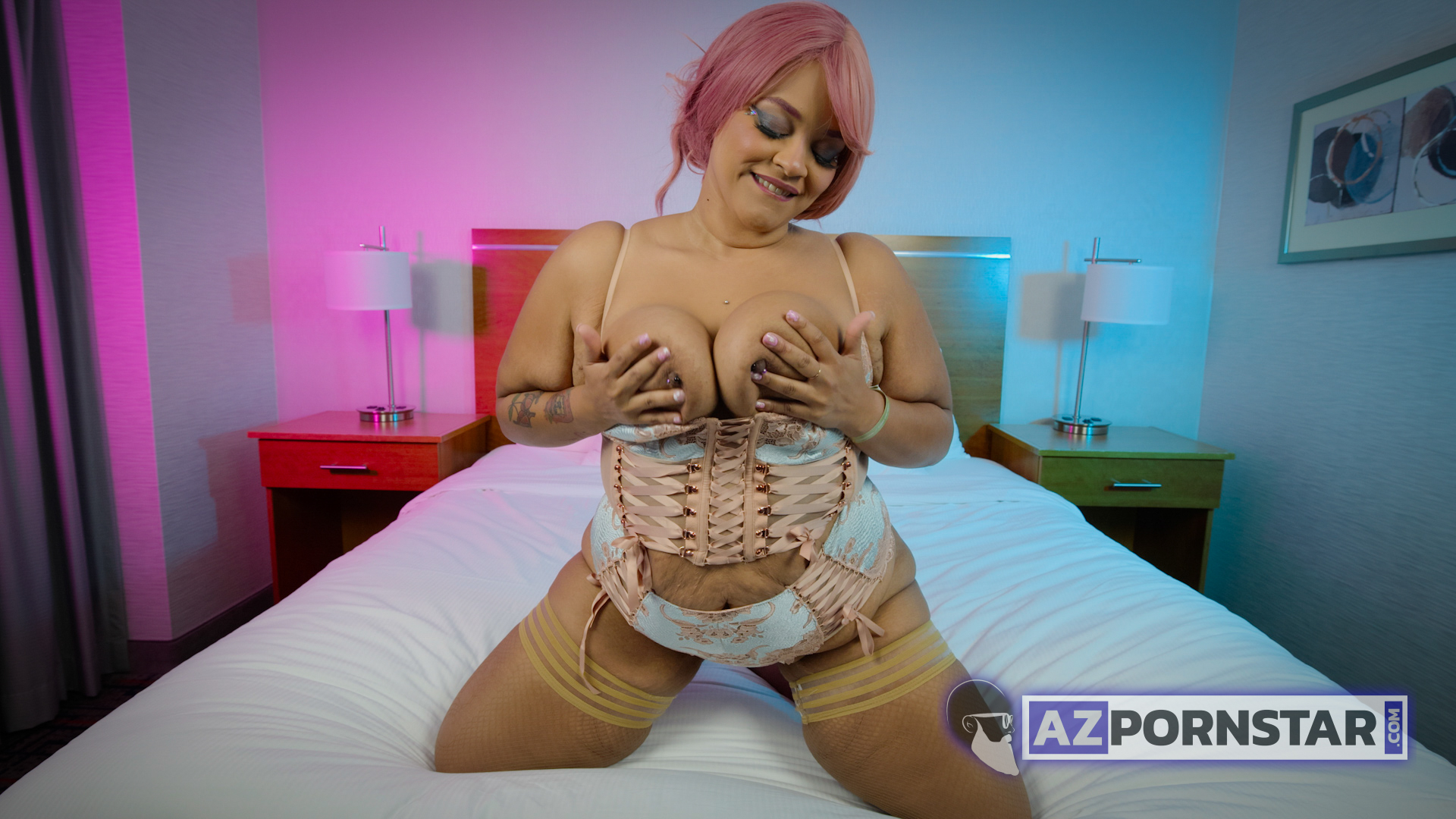 Friday, September 1st, marked the day of one of the biggest productions that the AZPornstar brand has ever released to the general public. Created with one of the fastest rising stars in the world of independent and big production films. Big Big Cherry is more than one of the most popular BBW babes on planet Earth today. She is a performer who knows the ins and outs of fetish.
An actor/performer who puts more into her fashion, hair, and style. than the average porn star does with their entire brand. That is what brought us together to collaborate. That is what made everyone at the AZPornstar brand push to have her in front of the camera. What was produced? We hope it will be one of the most widely remembered productions within the AZPornstar scene library. AZPornstar proudly presents "Big Big Cherry's Dreams Cum True".
"I aim to bring my fans a little bit of everything with the AZPornstar brand. We have amateur models, content creators, professional models, and porn stars. I think that is what makes a scene like this with Big Big Cherry that much more special, and, meaningful to the fans. Our work together was epic. I believe it showed its maximum potential on screen. Cherry is a solid professional.

A woman who loves what she does. That allowed me to be the best that I could be on set. She shows the beauty of a woman who is as equally seductive, as she is sexy. Big Big Cherry's Dreams Cum True I hope will go down as one of the most memorable scenes for the fans who are watching and following my brand. Because it was equally unforgettable for me as well to create this scene alongside her."
She is a self-proclaimed switch. A bratty Latina hottie from the NYC. What we like to call her within the AZPornstar catalog, is one of my wildest fantasies come to life. A fantasy that me and my team hope fans will enjoy consuming, as much as we did creating it.
Watch Big Big Cherry's Dreams Cum True, only on the AZPornstar Website.
Follow AZPornstar on Twitter (X) at @AZPornstar
Follow BigBigCherry on Twitter (X) at @BigBigCherry